Are you currently in the market to buy a home, whether it be for the first time or not?
If so, then you may be finding that the prices of many homes on the market these days can be overwhelming.
Luckily, however, there are ways to go about buying a fantastic home that has all the features you want without having to pay an excessive amount of money for it in the process.
Double wide homes may be a great option for you.
These are homes that are essentially fabricated in a factory and then moved via truck or trailer to a plot of land.
Home buyers can pick and choose the specific features of the home that they desire such as its overall size, the flooring, counter tops, cabinets, number of bedrooms, and a variety of other features that are customizable.
Not to mention, they are significantly less expensive than a traditional home.
Different Types of Manufactured Homes
So if you think that you may want to consider the option of manufactured homes for your purchase, you will want to know about the various different options that are out there for you.
After all, not all manufactured homes are the same and there are may different types.
For example, there are double wide, single wide, and even triple wide mobile homes.
So what is the difference and which one is the best choice for you?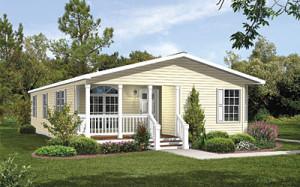 These days, double wide homes are the most popular type of manufactured homes because their general style and size is suitable for a wide range of people and families.
These homes are fully constructed in two separate parts at a manufacturing site ahead of time and loaded onto large trailers so that they can be transported to their corresponding lot that the home owner has purchased.
From there, they can easily be installed on the land as one home.
Furthermore, an added benefit of this type of home is the fact that they can be moved later on in the future, should the owners decide to relocate.
Typically, these homes are about 20 feet wide and 90 feet long, though these dimensions can vary slightly.
As you can imagine, single wide mobile homes are smaller and consist of just one piece that is constructed ahead of time.
On the contrary, a triple wide is the largest of all and consists of three separately constructed pieces that must be transported using several different trailers and assembled on site.
Finding Double Wide Homes for Sale
Since double wides are the most common, there is a good chance that you will soon find yourself looking for double wide mobile homes for sale to suit the needs of your and your family.
In shopping for a double wide trailer, however, there are many considerations that you should keep in mind and steps that you are going to want to follow carefully.
For starters, you should consider the specific size and number of bedrooms and bathrooms that you expect to have in your new home.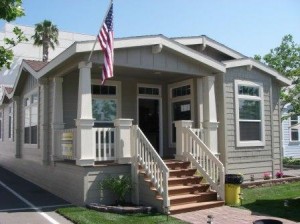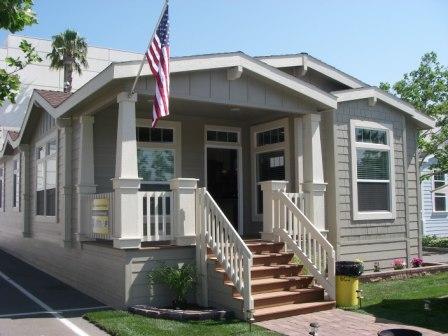 Most double wides have two to three bedrooms, depending on the specific size of the rooms that you desire.
Furthermore, one bathroom is common, though a half bath is usually a viable option as well.
For those who feel as though they need more space, triple wides may be the better choice but these also tend to be more expensive.
Next, it is a good idea to determine the budget that you are working with when it comes to buying your new manufactured home.
In determining your budget, you should keep in mind that the average cost of is anywhere from $30,000 to $80,000.
Of course, this figure can vary greatly depending on the specific features of the home that you end up choosing; a home on the low end of the range would likely have very basic appliances, linoleum flooring, and other basic features.
On the other hand, a home on the high end of the range would likely have nicer appliances, counter tops, and flooring.
In determining the budget for a double wide, it is also important to factor in other expenses.
After all, as a home owner, you will also be responsible for paying the monthly cost of utilities and other related services.
Not to mention, you will probably want to purchase home owner's insurance.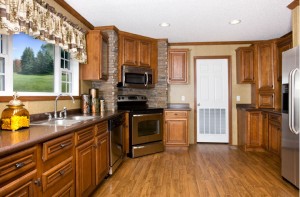 Be sure to keep these expenses in mind as you decide on an overall budget.
Next, you will need to get approved for a mortgage on your manufactured home and determine how much of a down payment you can afford.
From there, you have the funds that are needed to have your home manufactured.
Of course, you will still need to have a manufacturing company to take on the job.
Taking the time to shop around different home manufacturers is always a good idea, as all of them have different styles and features to offer.
By speaking with representatives from these companies and even asking to take a tour of a model home, you can eventually make a decision regarding which one is going to be the best option for you.
From there, all that is left to do is to decide on the specific features of the home that you wish to finalize and a date that you are looking to have the construction completed by.
You will have to sign a contract when all is agreed upon and then manufacturing of your home ca begin right away.
From there, it will only be a better of time before your dream home is ready for move in.
Overall, double wides can be a wonderful option for those who are looking to move into a brand new home for a low price.
Furthermore, they offer great customization options that allow you to create a home that is tailored directly to you.