Double-wide mobile homes are a great option for people looking to find their next home or who want the benefits of owning their own home without a large financial commitment.
They offer all of the same amenities as any other type of house, like bathroom, kitchen, windows and doors, but they come in a modular design that is made specifically to move from location to location.
If you're researching into the purchase of a double wide home, you may be interested in knowing what they are made from.
In this article we will cover all the different materials that could be use in the manufacture of a typical double wide manufactured home.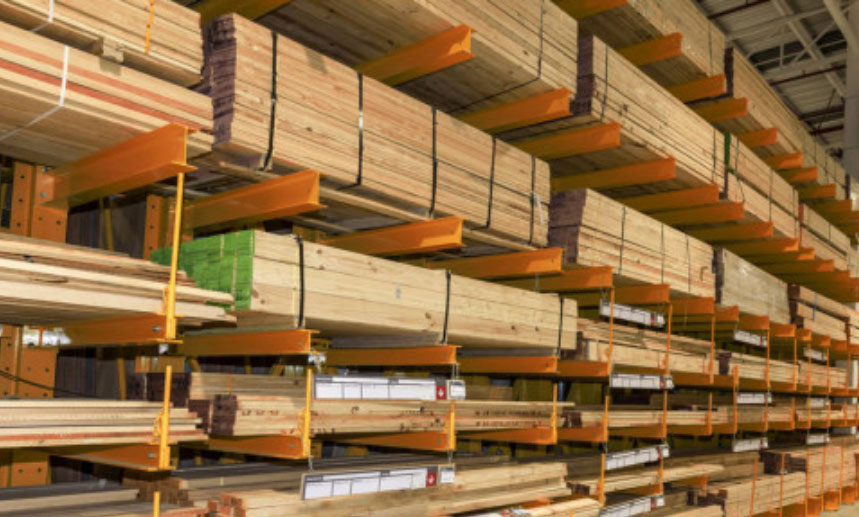 What Are Manufactured Homes Exterior Wall Made From?
Manufactured homes exterior walls are typically made from a variety of different materials, including wood paneling and siding, particle board, brick and stucco.
The seams of all manufactured home panels must be caulked or sealed in order to fill in any cracks or crevices where moisture could collect and lead to deterioration.
One of the most important steps in maintaining a manufactured home is regular cleaning outside with mild soap – not harsh chemicals – followed by rinsing with potable water from the hose supplied at our parks
Manufactured homes exterior walls are typically made from aluminum or vinyl.
There is a range of options for manufactured home exterior walls available. Aluminum and vinyl are two of the most common materials; each has benefits and drawbacks that homeowners consider when selecting an exterior wall material.
One of the main considerations to whether to choose aluminum or vinyl as a manufactured home exterior wall depends on your climate. Choosing something that can withstand harsh weather conditions such as extreme sun exposure, hurricanes/tornadoes, winter ice storms and blizzards.
Manufactured homes in hot climates may be better off with aluminum as it keeps out heat better than other materials). Vinyl does not rot like wood so it's often used on manufactured home exteriors in close proximity to a body of water.
Manufactured home owners should consider the aesthetic features as well as installation and maintenance costs when determining exterior wall material.
Aluminum
Aluminum is a lightweight, sturdy metal that does not rust or corrode like steel or iron; however, it has limited strength as compared to vinyl. It's available in many colors and can be painted (but not on the exterior side).
Aluminum can be easily molded into ornamental features such as columns, balconies and bay windows. It is easy to attach vinyl panels over an aluminum frame. Aluminum manufactured homes cost more than vinyl but less than steel.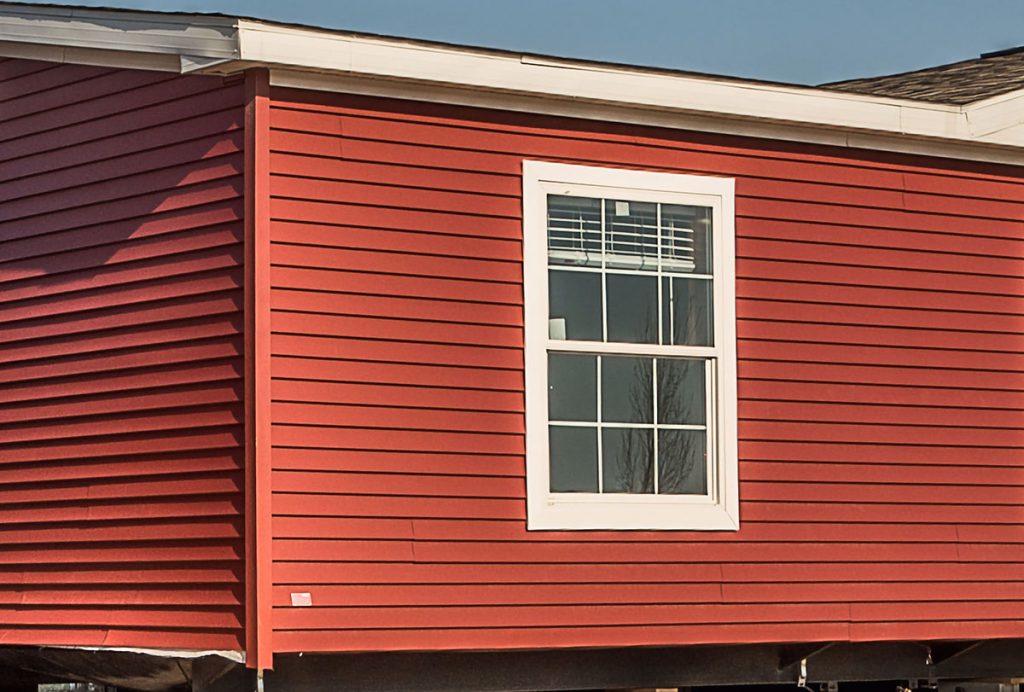 Vinyl
Vinyl — or polyvinyl chloride (PVC) — is a strong plastic-like material; it is often considered low-maintenance. Vinyl does not rot like wood so it's often used on manufactured homes exteriors in close proximity to a body of water.
It also requires less maintenance than aluminum and steel siding, but because vinyl can deteriorate over time, homeowners should check for leaks regularly, especially after periods of high rain or snow.
Vinyl can be molded into ornamental features such as posts, columns and bay windows; its color does not fade over time (provided it is free of scratches).
What Are Double Wide Interior Walls Made From?
Manufactured home walls are built from various materials, but the most common is structural drywall. Panels come in 4′ x 8′ sheets that are easy to install and work well in tight spaces.
Manufactured homes walls are typically made of plywood sheets that snap into place, creating layers on the interior of the home.
There are some variations to this method. The type of exterior can also change things; for example, metal siding is often installed with the use of screws rather than wood or plastic anchors.
What are tape-and-textured walls?
This is commonly how site-built homes are constructed, but are now being used in manufactured homes to give a more residential and modern look. Which is a seamless textured drywall that is easily painted.
The taping process also prevents spackle from eroding or discoloring construction zones, as well as protect the underlying substrate, protection that is needed when working with large sections of drywall taped to sheets of plexiglass.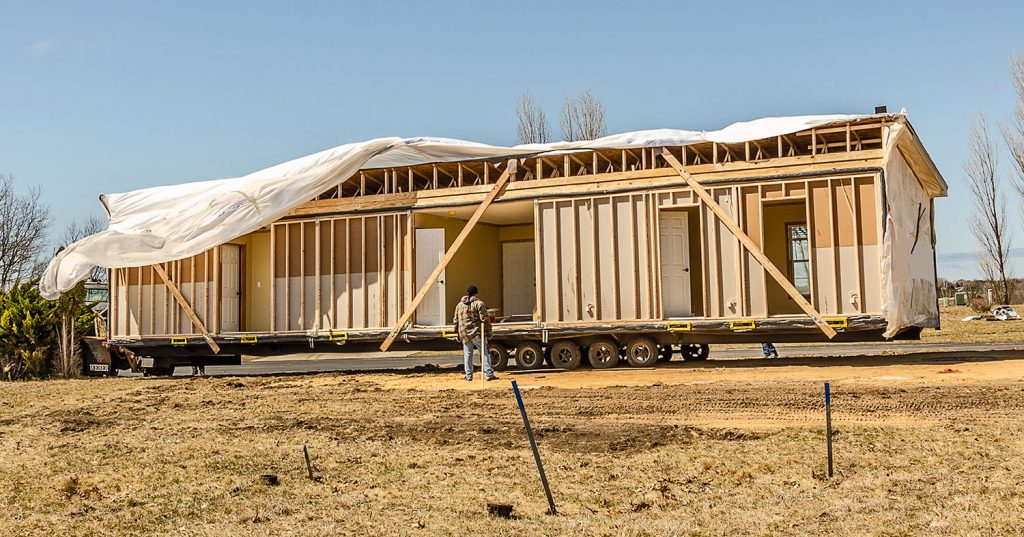 What is Vinyl-Over-Gypsum or VOG?
VOG is a gypsum (drywall) that has an acrylic latex or vinyl coating applied in liquid form.
Advanced VOGs are made of 100% acrylic with simultaneous application—in other words, no base layer needed.
Acrylic is the preferred material for surface protection because it does not contain lignin (the substance found in trees) like polyvinyl acetate (PVA).
Lignin can produce strong respiratory irritants or allergies that create unhealthy air quality.
What Types of Walls Are in Manufactured Homes?Standard walls in a manufactured home are typically built from skids that have been nailed into place.
The sheathing or exterior wall board is then applied, with roofing material applied to the outside of the board. In this case, standard manufactured homes can use insulation and interior drywall framing for walls.
There are various ways to finish off inside space including storage closets, cabinets, and work spaces with drywalling or latticing on top of a high quality plywood sub-floor.
Room walls and accent walls are available with the look of shiplap, wood, red brick, and white-wash brick among other options.
Combination of Both
There are options and floor plans available that provide a combination of tape & textured walls in the main living and dining areas of the home and VOG in the smaller rooms and bathrooms.

What are Manufactured homes Flooring Options?
Vinyl flooring is the best option for mobile home as is both affordable and durable!
The Vinyl ranges come in a multitude of choices. You get to choose from numerous different designs, and it goes great in kitchens and bathrooms because of its moisture resistant qualities.
This type of flooring is even been incorporated int new home builds as it is a good alternative to hardwood or laminated flooring options.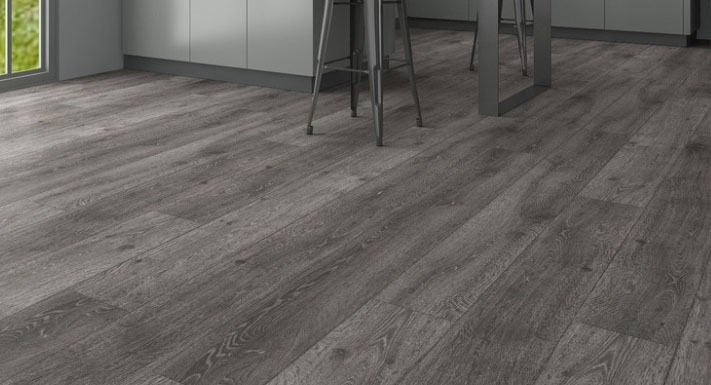 What is a Manufactured homes Roof made from?
Manufactured homes roofs are typically made from metal or wood shingles.
Metal:
The light weight offered by metal allows the installer to avoid building a load-bearing wall and to use lighter gauge materials in exterior walls.
The heavy gauge galvanized steel roof is fireproof and durable, requiring minimum maintenance. Metal roofing also has a longer lifespan than asphalt shingle roofs which is about 15 years as opposed to around 10 years for asphalt shingles.
However, there are drawbacks including corrosion of underlying materials such as wood trims and glass, increased heating costs due to heat retention and air conditioner efficiency may be below standards
because they draw air across the heated metal rather than placing it behind the insulation which can lower its efficiency by up to 20%
Wood:
Wood shingles are less expensive than metal roofs, have a higher R-value which is useful in climates where the temperature routinely reaches below zero.
They are also more resistant to fire and mildew growth. The downside is that wood requires maintenance every few years including repairs after storms, insect infestation and fungus if moisture becomes trapped between shingles.
Manufactured Homes Foundations
Manufactured homes foundations are made from cement. The structure is usually built on a concrete slab foundation with wood framing.
The bottom of the manufactured home is often made from metal or iron. Some sections can be easily removed, allowing you to move it.
Materials Conclusion
Whether you're looking for a modern, spacious single-wide or an affordable double wide mobile home, our options are sure to fit your needs!
You can find out more about our homes by browsing through the gallery below.
Find Some Manufactured Homes