Quote: *The Manufactured Housing Institute, (MHI) said: "For 2019 the average cost per square foot for a new site-built home was $111, compared to $50 for a new manufactured home."
If you have been reading this blog for a while now, you should know why we recommend you get a manufactured home versus a regular site built home.
In today's article we are going to take this one step further and ask the question. "Why are they so much cheaper than a regular home".
Do they use cheaper materials? How is it possible? Let's find out why.
Why Are Double Wide Homes So Much Cheaper to Build?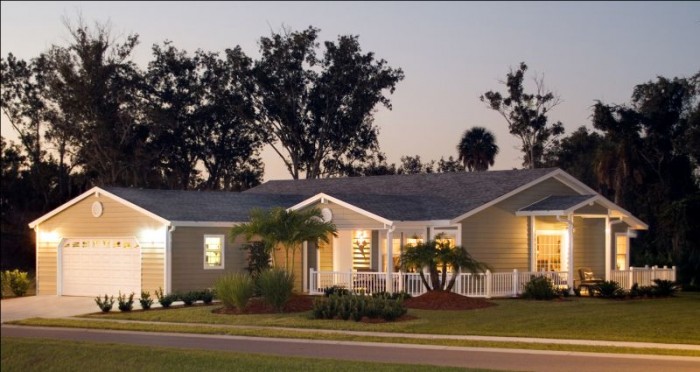 Yes, double wide homes are significantly cheaper. Some of today's modern manufactured homes can be up to half the cost of a custom home that is built on-site. That's half the cost.
That is money in your pocket or a greater portion that you can put towards the purchase of a plot of land.
Modern manufactured homes are not your typical "mobile trailer home" – trailer park style homes from back in your Grandpa's day.
These days they are feature pack, modern looking dwellings. So much so, that in most cases you can't tell the difference between them.
This mode of manufacturing is fast becoming more of the 'smart' way to build a home. As more and more people turn to this kind of manufacturing the better the quality and the more affordable the double wide will become.
Here's why!
Manufacturing Process Efficiency
The number one reason for the price gap when compared to traditional site-built homes is due to the efficiencies of the factory building process.
Manufactured homes are subject to the same construction standards and use the same building materials as a site-built home. So the savings are entirely from the efficiency of the 'off-site' manufacturing process.
The bottom line is you get the same quality materials and the same quality construction.
Looking for a Manufactured Home?
Manufacturing Process – Controlled Environment
A controlled construction environment completely removes many of the problems that face traditional home construction companies.
Double wide homes are built inside factory units – completely undercover. A costly, but typical issue for regular construction is bad weather delaying the building process.
Another is missing or stolen construction materials or incorrectly delivered or damaged building products. These are common problems, but costly to you as the builder will typically pass this on in higher costs.
Manufacturing Process – Assembly Line Techniques
Advanced assembly-line techniques remove many more problems with traditional home construction. All construction is done under one roof, with all trades on-site at all times.
Factory employees are trained for certain jobs and they do them exceptionally well. Construction teams are managed more effectively and efficiently than the traditional contract-labor-system used by the on-site construction companies.
Manufacturing Process – Economies of scale
Manufacturing homes at scale in this way enables large economies of scale to be enjoyed. For example, purchasing large quantities of materials, products, and appliances and then shipping them to one place.
Manufacturers can negotiate bulk buy discounts on many of the components used in construction. These savings can then be passed on to the home-buyer.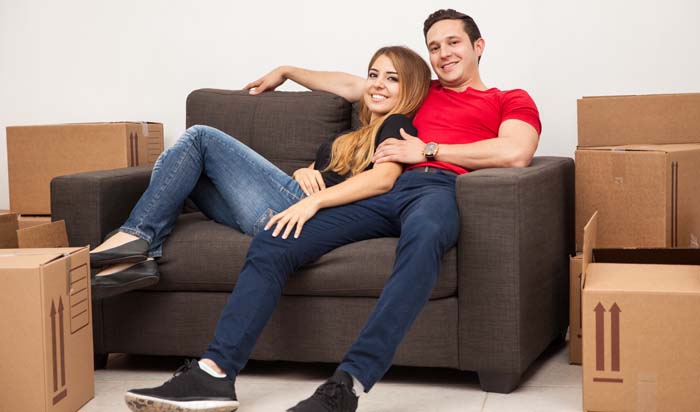 Manufacturing Process – Built-in Technology
Technology in the manufactured homes space gives buyers greater customization in terms of style and design choice.
They are able to offer a variety of home construction styles and exterior finishes that allow the home to blend seamlessly into most any neighborhood.
Many will not be able to tell the difference once delivered and assembled. They do not look like Grampa's mobile home.
Manufacturing Process – Reduced Completion Time
Because they are factory built and the efficiency of the manufacturing process allows for customization and faster delivery time.
Pre-defined processes and pre-planned layouts means the home begins the construction phase sooner and does not end up delaying completion date.
Typically, a double wide home can be built and ready to move in within a few weeks.
Saving on Construction = Spend More on Inclusions
Some interior features that are available are awesome. They include vaulted ceilings and exposed wood beams. You can get working fireplaces and other focal points. Get chef-inspired master kitchens and glamorous spa baths.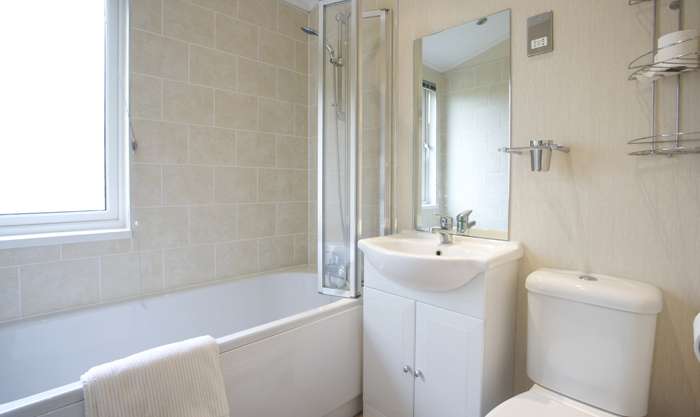 Step up and get fully integrated covered porches and decks and outdoor areas. The list is endless.
Inclusion of all these amazing features and optional amenities that are available without delaying the completion time to occupancy.