The old adage in real estate, it's the land that appreciates in value while the structures on it depreciate.
If you don't own the land that the structure sits on, the structures will likely depreciate unless continuous improvements are made to the structure. But… not always the case.
In some cases the cost of inflating building materials means the placement cost for a double wide keeps increasing and this keeps used prices moving higher.
Is a Double Wide Home Worth It?
Although some people have had some bad experience. Most double wide owners have done quite well with their homes.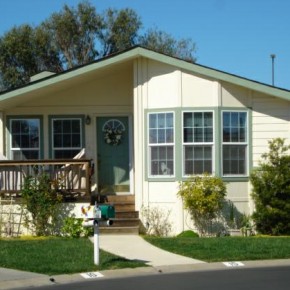 Most well maintain structures have kept their value despite all the negative press.
Getting into any kind of property at any level is always good. Especially if you don't have a good income.
If you don't have a lot of money, a double wide manufactured home can be a positive stepping stone on the property ladder.
See: Are Double Wide homes a good investment?
Is it cheaper to build a house or buy a double wide?
Yes, a double wide home is cheaper than a regular built home.
Building a regular house onsite costs a lot more money when compared to buying the same square foot of double wide home delivered and mounded on a foundation.
In some cases, you have to waits for months, just to get an onsite house built to the stage shown above – or – you can have it delivered onsite already constructed.
Is a Double Wide Right For You?
If you need an affordable way to put a roof over your head, then a double wide is the answer.
If you want to be lumped with a giant mortgage because you think a manufactured home is merely a personal possession and not a real investment. Then, it's not for you.
If you want;
Something more affordable than a traditional built home
Need options to customize the home completely over time
Deciding where it will be located in terms of the plot of land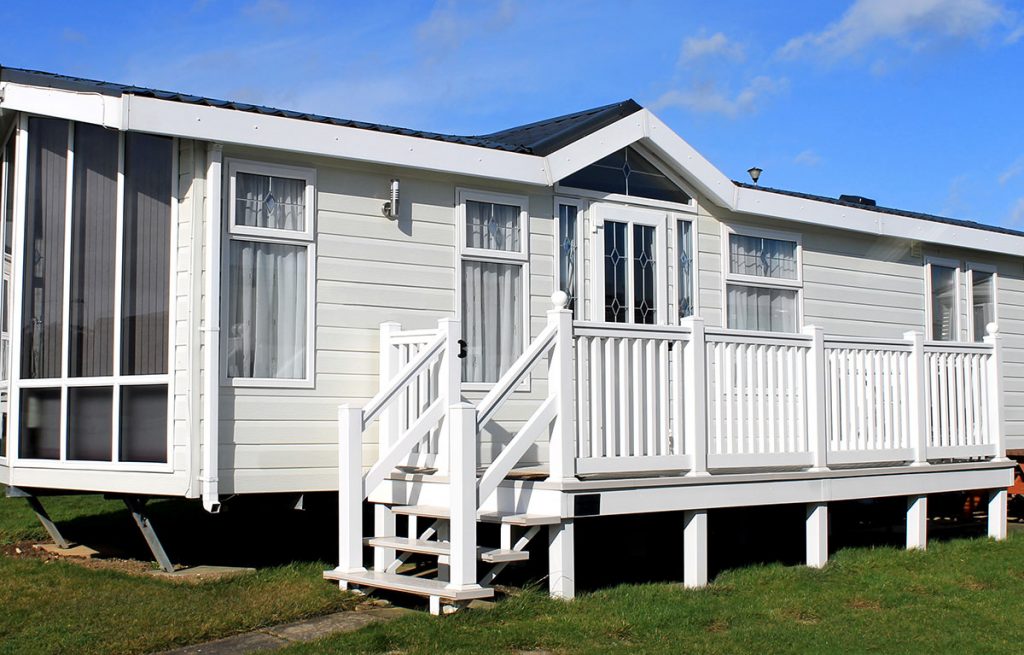 Side view of a modern white single wide in a trailer park
Reasons to buy a Double wide home?
There are many reasons to buy a double wide home. Retiring, first home, rental property, rural property, vacation house etc. Beside these reason here are some more reason to buy a double wide.
Affordability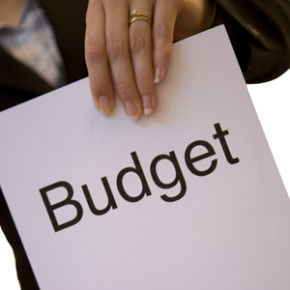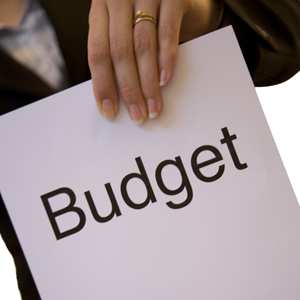 There is no denying they are more affordable then a regular site built home.
The number one reason people look to manufactured homes when they are looking to purchase a home is the affordability factor.
Plenty Of Space
When you compare the square foot rate between a double wide and a regular house build. A double-wide is made to be large enough to easily have enough space for a family, but they still remain inexpensive enough to options for lower-income home buyers.
Faster To Build
If you just want a place to live and don't want to wait for up to 6months to move in. Then the speed of a double wide is undeniable. Speed of getting into a new home is much faster than trying to buy, build, and move in to a traditional style home.
Quality Inclusions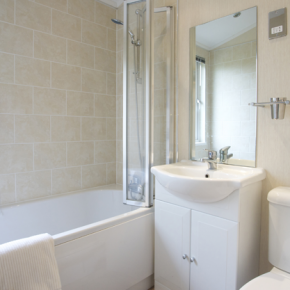 The way double-wide homes are being built today are usually chock full of great amenities.
If you like the sound of hardwood floors, wall-to-wall carpets, energy star efficient appliances, ceramic tile and ten-foot ceilings, well, those amenities are not just found in typical homes anymore.
You will get more inclusions for your dollar with a double wide home.
Who Should Buy a Double Wide Home?
If you're curious to know who a double wide mobile home is perfect for, here we go.
Starting Out In Life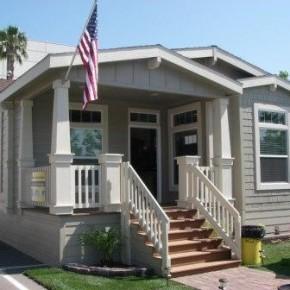 Mobile houses are the perfect start on the property ladder.
For young people and newlyweds, it's common not to have enough money to build a house.
Instead of renting, buying a new mobile house is a better option.
If you're planning to have a big family, the double wide is just perfect!
On a Tight Budget
If you're not just starting out – but you still want to buy a house on a limited budget – then a double wide is for you. Houses now cost a fortune, but you can still have space at an affordable price.
Moves Around a Lot
If you move around a lot, a mobile house is perfect! A double wide can be easily moved to another location and reassembled. If you own double wide, house movers usually divide it into two pieces and simply put it back once settled on your new location.
In A Rush
When you do a regular house construction, you should be willing to wait for at least a few months or longer.
For some people who are in a rush, buying a pre-manufactured mobile house is a good option to consider. With a mobile house, you can already move in after a very short time.
In fact, it saves a lot of time, money and effort.
Related: Who should buy a double wide trailer home?
Should You Buy a New or Used Double Wide?
Advantages of a Brand New Unit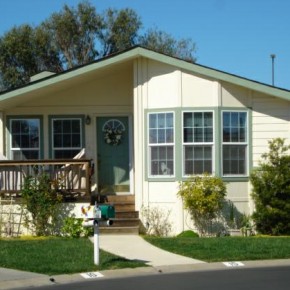 Some people just don't want to live in something old therefore; buying a used mobile home is not an option at all.
Additionally, there is common thinking that used items can break down easily and are not durable at all. Hence the move towards new construction.
The thought is when you go for a brand new one, you can be assured that everything is in perfect working condition.
Buyers get a guarantee that everthing is newly manufactured, never been used before and therefore offers a warranty period.
All these things are only available when you get a brand new double wide home. Moreover, dealers can also offer some discounts if you are lucky enough to buy at a perfect time.
Benefits of Getting a Second-Hand or Used Unit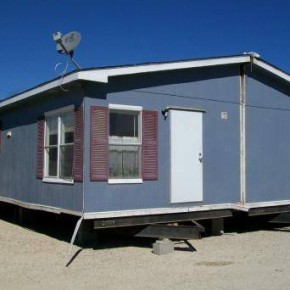 On the other hand, it is not too bad to go for a used double wide home. The first reason for this is the economic advantage.
Building a house nowadays is very expensive and opting for a second-hand mobile house is a good alternative to save some money.
Another advantage is that a mobile home only takes a short time to construct. Unlike site-built homes, a used mobile house is almost complete once you buy it.
If you are in a rush, this is the perfect option for you. It is also believed that mobile houses depreciate fast, so buying a second hand is not bad after-all.
Lastly, when you buy a used mobile house you may get a chance to remove and do some remodeling, and you may also find some features that are worth keeping.
Now, this is the most challenging part – decision making time.
Determining which option works best for you – may require some time to just sit and think about it.
Basically, all options can serve a purpose of providing you with a roof over your head. However, some might have a larger financial impact depending on your decision.