It is estimated that more than 17 million Americans live in manufactured homes. These types of residences are similar to the old mobile homes of your grandparents era.
However, today's manufactured homes are built to a different standard. The modern versions come with upgraded building codes and rooms big enough to house amenities like a king-sized bed or a full-size bathtub.
While these manufactured homes are constructed off-site, they are not as easily-transported as is grandpa pre-1976-era mobile homes. At least 80 percent of manufactured homes stay on the first site where they are installed.
Is A Manufactured Home Worth It?
To figure out if a manufactured home is worth it to you. You need to figure out the value they serve to you.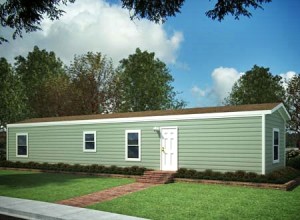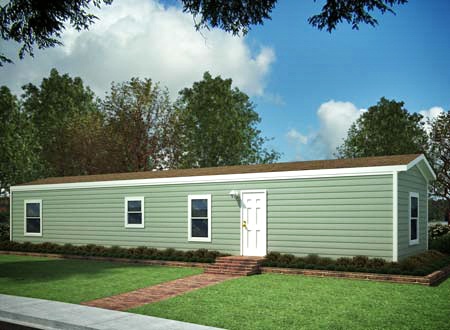 For some owners the attraction to this type of home is the price.
This is because manufactured homes are generally much less expensive than your traditional, site-built home.
As they can be constructed in bulk at a factory, rather than constructed individually on site.
Costs of new manufactured homes can vary in price. Starting from as low as $15,000 for a tiny home to something worth more than $100,000.
The old adage still apply in this case. You do get what you pay for. Therefore, the prices are solely dependent on the size, floor plan and the finishes you choose.
In addition to cost, manufactured homes offer a number of other benefits. These include…
Shorter construction time. Most of the time, you can have a custom manufactured home constructed in much less time than it takes to build a custom, site-built home.
Standardized, quality construction. Manufactured homes are subject to strict HUD building standards and are constructed in a factory to code. They aren't dependent on a single contractor's skill and expertise as a custom site-built home can be.
Good sound control. Manufactured homes are made of several parts that are insulated separately, making noise less likely to carry from room to room.
Low risk construction. Since a manufactured home is made in a factory, there is much less incidence of material theft, waste and misuse of materials as can happen easily on a fixed home construction site.
It's also good to know the newer manufactured homes use virtually the same building materials as standard site built homes. They are cheaper due to efficiencies in the building process. Not because cheaper materials are used to build them. Which may have been a factor in the past.
So is it worth it? If a fast built home at an affordable price is attractive to you. Then a double wide will be well worth it for you.
Can You Get A Loan Easily For A Double Wide Home?
Getting a loan for a manufactured home is similar to getting a mortgage for a site-built structure.
Most types of mortgages that are available for site-built homes, such as VA and FHA loans, are also available for the purchase of a manufactured home.
Like other mortgage loans, the lender will look at your income, debt-to-income ratio, available down payment and credit score to determine whether you qualify for a home loan.
Are Manufactured Homes A Good Investment?
Because they are generally less expensive than traditional homes, manufactured homes can be a good choice for first homes and homes for those who might not be able to afford a traditional home.
Where you choose to locate your manufactured home will, in large part, determine how much your home will appreciate. It's the traditional real estate tenet of "location, location, location!"
Manufactured homes, while they do generally increase in value, are more sensitive to market fluctuations, according to a study by the Federal Housing Finance Agency. This means value will dip more in a recession than it will for site-built homes.
Keep in mind also that with a manufactured home, you will have a monthly lot rental in addition to your mortgage payment if you choose to locate your home in a manufactured home community.
This generally includes maintenance of the common areas of the park and any common use facilities, such as a laundry room or community club house, in addition to your lot.
Manufactured homes are becoming increasingly popular in the United States. It's easy to see why. This type of home is not only affordable, but is sturdy, can be quickly constructed and, in most cases, makes a good investment.
Looking for an Affordable New Home?
---