If you find yourself shopping for a used trailer home, then you might not know where exactly you should begin your search.
This can become very overwhelming in a hurry!
The home buying process for a trailer is very similar to that of a more traditional family home, and it can also be quite a bit stressful.
If you are looking for a starting point, to start your search for used trailer homes for sale.
You will be glad to know that you have a variety of options to consider.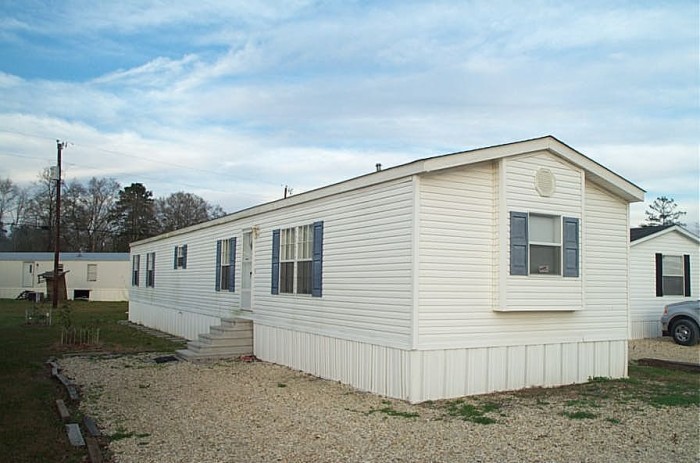 The following is a list of 4 proven places to find the best deal on a used mobile home trailer and manufactured single, double and triple wide homes.
Bank Repossession Auctions
One little known avenue to try is searching bank repossessions. Often times, bank repossessions are a great way to find a really good deal on some used trailer homes.
In fact a used mobile home offered as a result of bank repossession can also be a great investment.
There are several online websites that hold monthly auctions for bank repossessed mobile and trailer homes. A simple search in your web browser can help you find sites like this.
Researching these types of sites can also give you some information on what used trailers are gong for.
You can also look in to contacting banks and mobile home dealers in your local area to find more about upcoming in person auctions or sales.
Online Auction Websites
Auction websites like eBay, among others you can find on the internet, are also a great place to start your home search.
These trailers are usually for sale by owner and bidding starts at a low price and goes up with bids placed on the item.
You have to be persistent with auction sites because you are usually competing with several other buyers.
However, there are a lot of options and inventory on auction sites changes daily, so you can find a good deal.
A lot of people are able to purchase trailers off of auction sites for much lower than normal retail prices, so it is worth it to put the time in to.
A local newspapers classified ads
Another way people may chose to look for used trailer homes for sale is by searching print ads. There are several different kinds of ads considered to be print ads.
A local newspaper may have classified ads where sellers can list their previously owned trailers for sale.
Usually these kinds of ads contain their contact information and you can then contact them up to go check out their trailer.
In addition to print ads there are also online ads like Craigslist where people can post detailed information and photos of their trailers for sale.
The advantage of these kinds of online ads over newspaper ads is that they can help you see the trailer before you go to make a deal in person.
Contact a Local Realtor
If you want a more traditional home buying experience, you could also partner with a local Realtor.
A Realtor is skilled in your local real estate market and can help you find a used trailer as well as a place to park it once you buy it if you need that as well.