If you are currently looking to buy a mobile home, then you are not alone. With the home prices dropping and cost of living, today is not a bad time to save for the real estate investment.
Just think about buying a mobile home. Mobile home is also known as manufactured home. It refers to a residential structure that has the ability to be moved from one place to another.
Originally called trailer homes, modern mobile homes are more beautiful and intricate in their designs. Some mobile homes look no different than traditional brick and mortar homes to the others.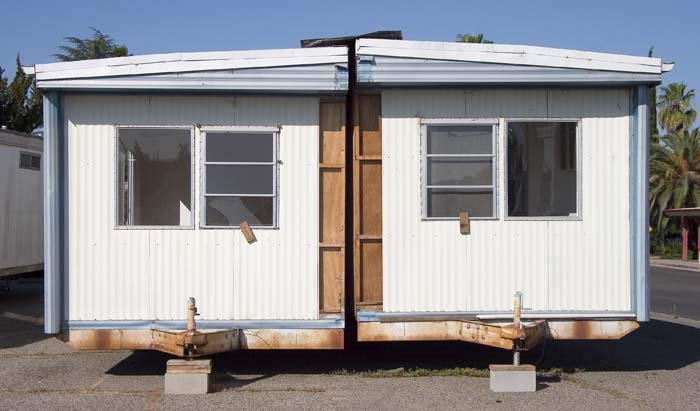 Mobile Homes Today
Today's mobile homes can be just as attractive and spacious as a regular home. There are mobile homes that feature amenities like central heating and air conditioning, whirlpool tubs, wall-to-wall carpeting and much more.
The cost of mobile homes can range from affordable to exaggerate. Factors that affect the price are size, location, quality and age of the home. There are typically 2 kinds of mobile homes.
The first one is the singlewide, while the second one is the doublewide. When assembled, singlewide mobile homes are approximately 16 ft in width, while the doublewide mobile homes are more than 24 ft in width.
A singlewide mobile home consists of single pieces to be transported to the site through truck trailers. A doublewide mobile home has two parts to be fixed on the site.
Finding the Best Mobile Home
When you are currently planning to buy a mobile home, you need to ensure the features you want. After sticking on the specifications, you must search and go ahead through many homes, so you will have a higher chance of getting what you want.
You should get as much information as possible. You can go through the pictures and check out information, such as any repairs and maintenance. There are a lot of places to look for when buying a mobile home.
You can start browsing at the classified ads, both online sites (Craigslist or eBay) and local newspaper. You can also check your local yellow pages since many mobile home companies sell new or used mobile homes. Searching for a manufactured home is only part of the process.
Things to Consider 
Finding the best mobile home cannot only be determined through searching. You also need to consider knowing the actual value of the mobile home. Since manufactured homes lose value or depreciate more quickly, you will come to realize that the home is not worth the asking price.
You can ask the manufactured home dealership or local bank for this information.
If you are planning on keeping the manufactured home where it stays, you need an approval by the mobile home park where the home is to be found. Make sure you do that before buying the mobile home, or else you are forced to move.
You also need to check the park itself to know if you want to stay.