The Home for the Traveler and the Budget Savvy
With a less flourishing economy, owning a house can be a financial burden for some people. Double wide mobile homes are therefore fantastic options for small families, travelers and the budget savvy.
Also known as static caravans and house trailers, mobile homes are prefabricated and built inside factories instead of being constructed on location. Once purchased, a mobile home is delivered to the site where it will be occupied or lived in.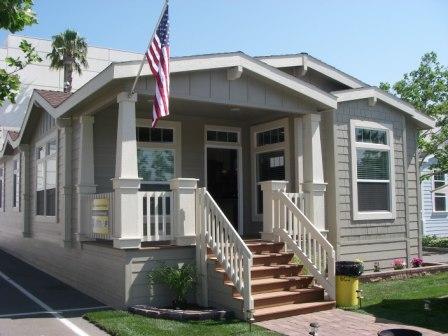 They can always be transferred to a new location when the mobile homeowner decides to move, but many double wide homes nowadays are just left on site and then sold to a new owner. These homes offer a decent living space for people who cannot afford to buy or construct more luxurious houses.
They're simply affordable solutions in today's world of high priced commodities.
Size of Double Wide Homes
The average size of a double wide home is about 20 feet wide and 90 feet long. Most of these homes are delivered in two components which are then joined and installed on site.
A double wide home usually has a living room, a kitchen, 3 bedrooms and 2 bathrooms, depending on the size. Once installed on location, they appear like regular homes and blend in well with the surroundings.
Single wide and triple wide mobile homes also exist. Owners of these homes have the option of moving them if in case the family decides to transfer; however, a few percentage of these homes are ever moved.
Generally, there is a good number of customers looking to buy into these affordable homes. They're often just traded in or sold to new owners if and when the original owner decides to migrate to a new place.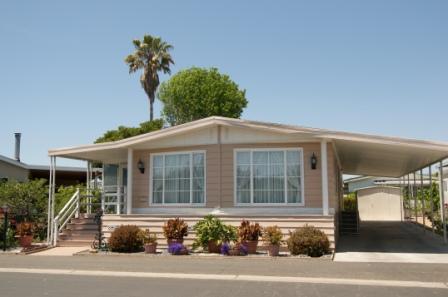 The Perks of Owning Double Wide Mobile Homes
Instant home – If you want a ready-made and instant home, then a double wide home can give you that right away. There's very little waiting time as the home can be immediately delivered to your address and installed quickly.
Inexpensive solution – The popularity of double wide mobile homes are largely attributed to their being affordable and inexpensive. You can already own one for as low as $40,000 and give you and your family a decent living space.
Mobile alternative – You still have an option of bringing the home with you when you transfer, although many mobile home owners nowadays don't do this anymore. You can always call for a trailer service and pay the necessary fees to have your home transferred.
Quick setup – Once the mobile home is delivered on site, the delivery crew can then set it up hassle free. Instruct them where you want the home permanently installed and they'll do just that.
Double Wide Homes – A Practical Choice
Double wide homes are for people who don't plan to stay in a particular place very long yet need a decent home to stay. They're also for families on a tight budget and those who need an instant home right away.
Being cheap comes with a price though as mobile homes are less durable and also depreciate more in value. However, they're practical investments in some cases. You essentially spend less and save your money for future use.