There are many options and floor plans available if your are searching for double wide mobile homes for sale.
Manufactured mobile homes are increasing in popularity because of more energy-efficient building materials. The result is a better living space for your money.
Double wide mobile homes have become popular home owner choices over the years.
While originally they were thought to be poorly manufactured or cookie cutter in design, which is simple not true.
The new models are equipped with reinforced construction and modern design options.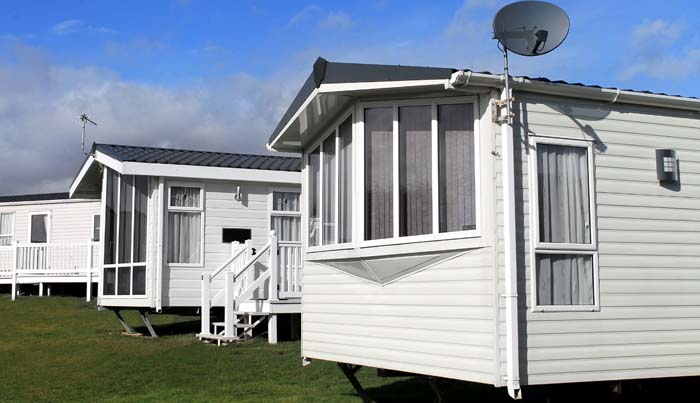 Whether you are looking to purchase a new model or a used model, it pays to shop around to find the best floor plan and the best location for your needs.
Mobile Home Community Park
If you are interested in saving some money but would still like a quality home, visit your local mobile home community park. You can drive through the park and generally find many homes for sale by owner.
This cuts out the middle man including the park owner as well as a Realtor. This is a great way to find a home for sale that may be below the market value. There are some things to keep in mind when buying a home from a park.
If the home currently sits on a lot, you will be responsible for paying lot rent to the park owner as long as the home stands in its current position.
If you choose to live at the park, you will need approval from the park owner and meet the rental qualification requirements.
If you wish to move the home to a private lot or piece of property, you will have to pay to have the home moved by a professional moving company specializing in wide loads and heavy-weight hauling.
Make sure that the township you are moving the home to allows manufactured housing. If you don't see homes for sale, inquire with the park owner who may have private listings of homeowners looking to sell their property.
Mobile Home Manufacturer
You can also find new double wide mobile homes for sale directly from the manufacturer. This is a good option if you are looking for a new model, but some sales locations also sell used homes as well.
Newer model homes are easy to get financed granted you meet the credit requirements and follow zoning laws in the area you plan to place the home.
Selling prices range anywhere between $35,000 to $80,000 or more depending on the model you choose as well as any additional features.
You can choose to have environmentally friendly add-ons such as solar panel technology, energy-star appliances and an energy efficient hot water heater and furnace.
Classified Ads
Examining local classified ads can help you can usually find good double wide mobile home prices. The benefit is a broad range of sellers who may be willing to pay moving and setup costs if they are serious about selling their home.
This can provide a several thousand dollar price range savings. You may also be able to find a good deal on a larger home floor model that would have cost more brand new.