Mobile homes are considered to be a more affordable alternative to the more traditional form of home ownership.
Double-wide mobile homes may vary in size, but on average they are 20 feet or more wide and 90 feet long and are usually built in a factory before being taken to it's final location.
These types of homes are usually split in to half pieces during transportation and then are put back together in to one solid piece when they reach the buyer's final location.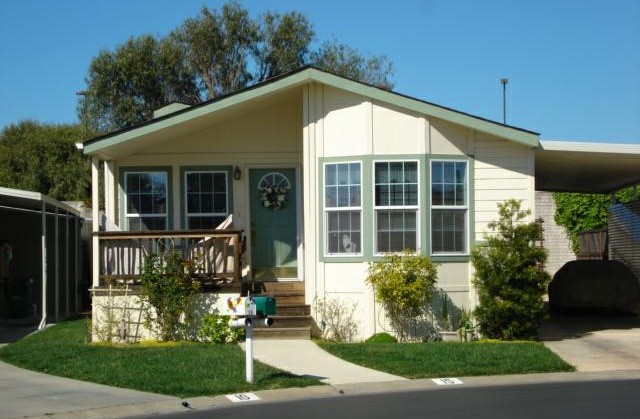 When it reaches the final site residents can move in.
Possibly the most commonly shared and most obvious reasons most people decide to live in a mobile home,  is because it is much cheaper and more affordable than an average home.
These types of homes can make a very economic alternative to renting which is considered "dead money". This is because if you rent, you never will actually own the place you are investing your monthly money in to.
Also, the exteriors of this type of home are very durable and are easier to maintain than typical houses. Also, if you decide to park your new mobile home in a community lot, often times the lawn and yard maintenance included as part of your monthly lot fee.
If you already own a home, this could still be the right home for you because you can consider it to be an income property. If you are looking to buy a second property to use as a vacation home or simply to make additional income, you can rent out your double-wide mobile home.
This would help you to make money to pay off your current mortgage or just to make some money on the side by leasing to others.
Another major advantage point is that this type of home has over a more traditional house is that it is so much easier to move when you need or want to. If you find yourself needing to move somewhere else, you are able to just take your mobile home with you.
If you were the owner of a traditional single family home, you can't do that. You would have to put the house on the market, find a Realtor, and sell the house. At the same time you also have to purchase a new home in the place that you are moving to. Moving is already such a big hassle and stressful, so it would be nice to be able to take your home with you.
In today's economy, double-wide mobile homes are affordable for many families that still want to be able to own their own home. Another good thing about this type of home setting is that it still remains mobile and can be moved if the family needs to move in the future.
Ultimately in the end make sure you do your research to determine which factors are the most important to you when you are considering if this particular type of home purchase is right for you.